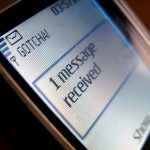 Channel Mobile is at the cutting edge of mobile messaging campaigns, with bulk SMS software marketing tools and mobile marketing software solutions that reach anywhere in South Africa. We believe mobile is a direct and highly responsive two-way communication channel and should form an integral part of your businesses marketing strategy. At Channel Mobile, we have a mobile marketing solution for your business. We can operate and manage all your SMS Marketing campaigns or you can manage the aspects of your campaign in-house.
Some of our large Bulk SMS Software clients in South Africa 
Protea Hotel Group
Hyundai
SAB
Toyota
Mercedes-Benz
Honda
AGM Group
Greeff Properties
Quirk
Spier Hotel
Nedbank
Standard Bank
Investec
Bulk SMS Portal
We provide a web-based and email to SMS application for the sending of single and bulk SMS, which is easily accessed via our SMS Gateway portal, resulting in no third party software or hardware to be installed on your mobile device.
At Channel Mobile, we pride ourselves on providing our clients with the unparalleled support and service they deserve. Channel Mobile offers the highest in product quality at a rate hard to beat nationwide. Get your Bulk SMS campaign started today to benefit your company.
For a full and free demonstration, rates table and 10 free credits to test the SMS API connection, simply complete the form on the right!
Stay Ahead, Stay in Touch & Stay on Top with Channel Mobile!
97 % of SMS messages are read and most within 4-5 minutes of their receipt
SMS  message campaigns typically receive response rates of anywhere in between 15% to 30%(which is very high)
Latest stats show response rates from mobile marketing are up to 300 times more effective than traditional media.
Response rates: SMS (15%-30%); Email (5%); Direct mail (2.61%)
Rapid and reliable delivery
Personalizing messages to recipients
Sending long messages (+160 characters)
Scheduling messages for future delivery
Delivery Reports
Replies
Full reporting and feedback
Wide market – everybody has a cellphone (Low – High LSM)
Time Saving
SMS's can contain a website link
Cost Effective
Easy to use
Increased response rate