Mobile Banner advertising plays an important role in today's marketing landscape. This method of digital advertising is engaging, relevant and growing at a rapid pace.
Want to be seen by your target market?
At Channel Mobile, we have the platforms to effectively target & reach your demographic. We create, implement & track your banner ads to ensure maximum visibility and engagement.
Through analytics we provide concise reporting and data of your target audience, gaining invaluable consumer insights for you.
The Benefits of Mobile Advertising
Creative options are endless. Through Mobile Banner Advertising, you can leverage social media marketing and get involved with people through popular apps.
Mobile Advertising is a cost-effective solution. You can leverage social media marketing and receive direct communication with the people are the most valuable to your brand.
Build more personal relationships with the modern customer through connecting via his or her smartphone. Mobile marketing can sometimes be perceived as familiar, and friendlier to end-users.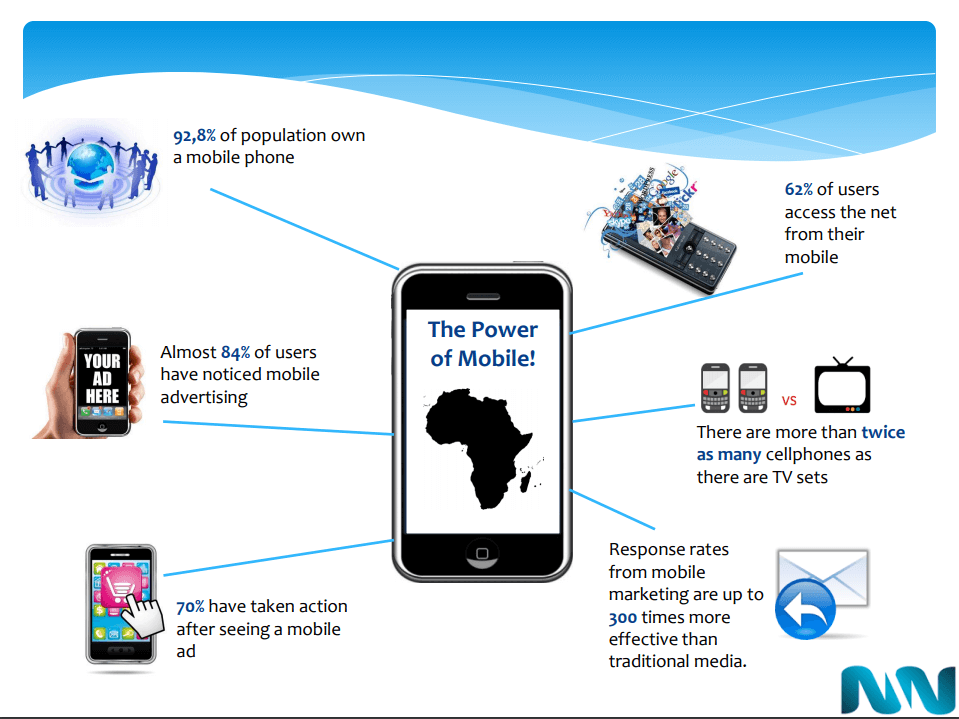 Our mobile banner advertising platforms include:
Why Advertise with Channel Mobile?
Reach
Relevance
Rewards
Response
Reporting
Return On Investment
What we can do for you
Maximise your traditional marketing campaigns
Effectively target your campaign by location, demographics and other criteria
Generate immediate response
Quickly gain intelligent marketing insights
Deliver rewards in the form of airtime, coupons, vouchers or content directly to a customer's cellphone
Targeting Options with Mobile Banner Advertising
Location
Handset
Operating System
Prepaid/Contract
Time Of Day
Day Of Week
What is V–Live?
SA's largest site and content portal, covers games, music, news, sport, weather & entertainment. It's free to browse to Vodacom customers and has 5.1 million unique visitors every month.
Who's the audience?
LSM 5 – 10
Mostly feature phones
25 – 35 years old
50/50 male/female
Nationwide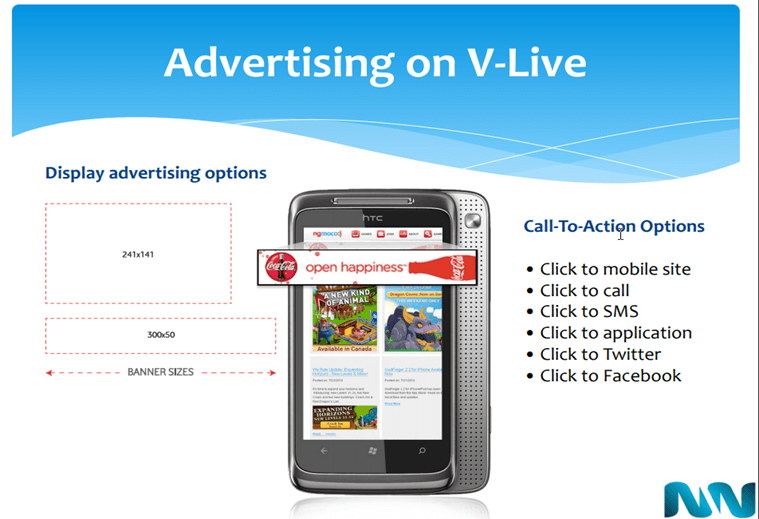 Google
Every second 12 000 people search Google for something, visit somebody's website or make contact with that search enquiry. That means 720 000 people a
minute. Every minute. All-day long.
The question is, are they finding your website? Are they
contact you? Are they buying from you?
With AdWords Enhanced Campaigns advertisers are
given four main advantages for mobile advertisements:
Offer Extensions
Site Link Extensions
Click To Call Extensions
Location Extension Targeting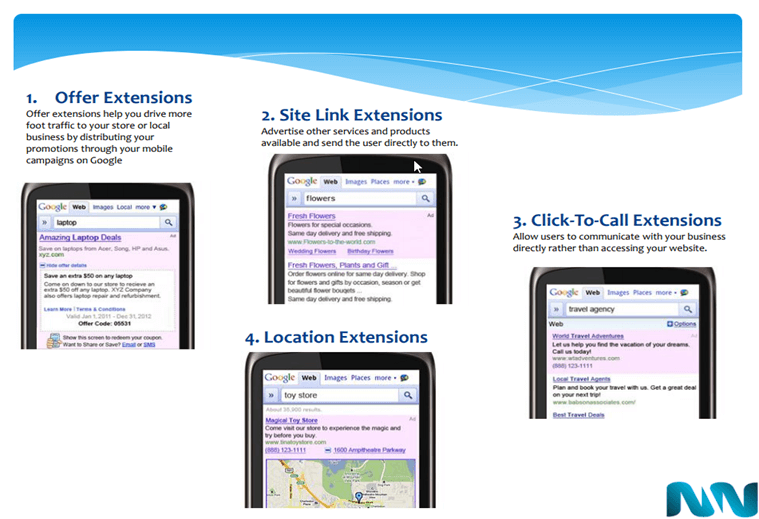 Channel Mobile's targeting options: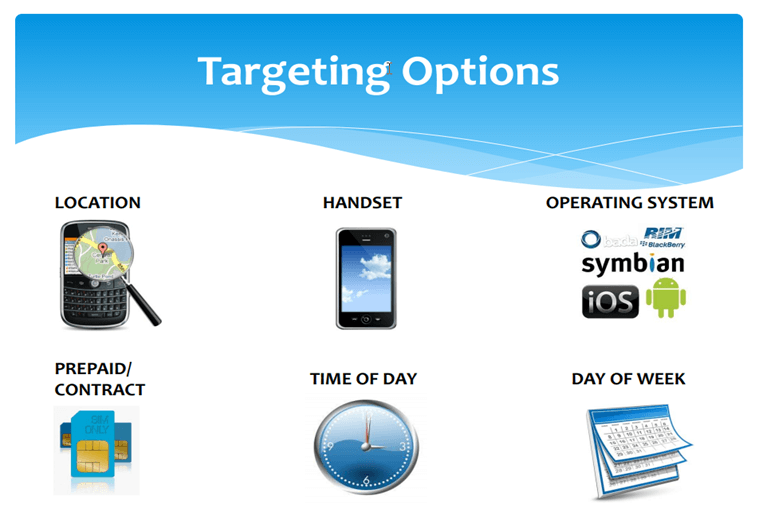 The video below will showcase just how essential it is for businesses to tap into Mobile Banner Ads. Luckily for you, Channel Mobile can take you there with a click of a button.
If you would like to harness the power mobile advertising has to offer, please fill out a contact form and we will get back to you as soon as possible.