Users purchase qualifying Samsung products, retain their proof of purchase – and SMS the product model code to our SMS Short code service.
WhatsApp makes it easy to upload proof of purchase, validate and dispense random prizes. Customers love interacting via their favourite messaging app!
Product: SMS Shortcode
Prize:
Rewards Vouchers
Entry Mechanic:
Users purchase a qualifying Samsung home appliance within the promotional period, retain the proof of purchase and SMS the product model code to 45903.
Users receive a reply SMS with a unique token and link to a website, where an online form is completed, and specific documents attached.
The contents of the entry are verified and users receive a reward registration pin code via SMS, with a concierge service contact telephone number to call to redeem.
A redemption form and a voucher is sent via SMS for redemption.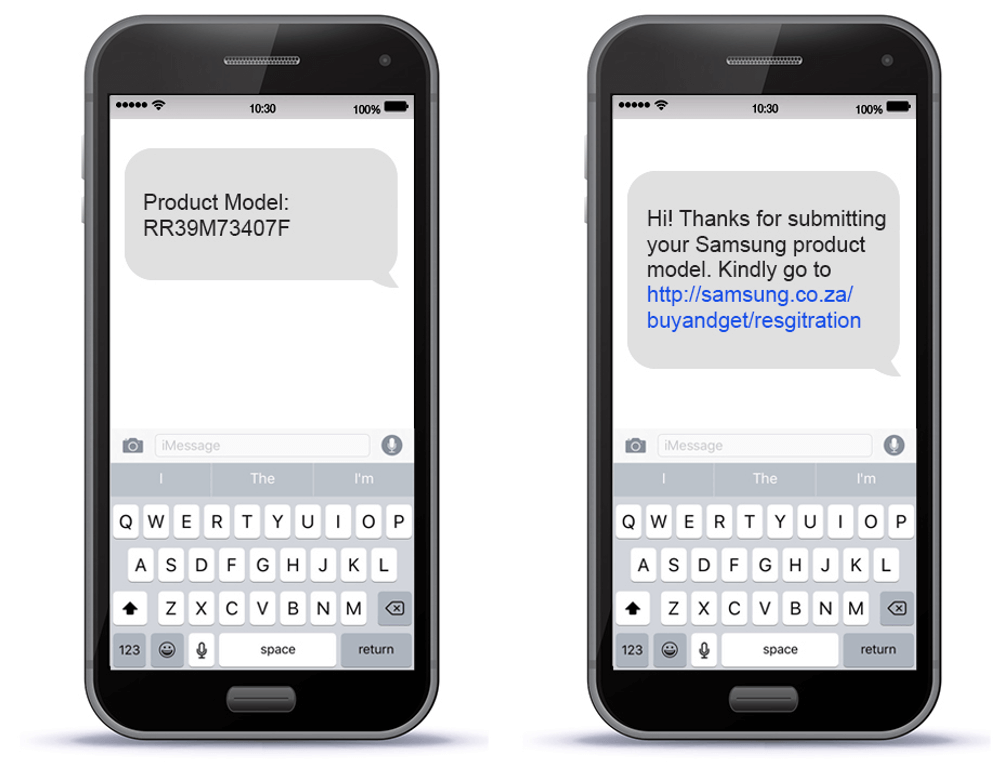 You're in excellent hands.
We work with some of the best known brands.