Mobile usage has become so prevalent over the last decade that chances are you're reading this from a mobile device. Mobile marketing has become an integral part of marketing strategy, and optimising your strategy for mobile effectively is imperative in 2016. But don't just take our word for it; have a look through these 10 mobile marketing statistics for the New Year:
10 Mobile Marketing Stats for 2016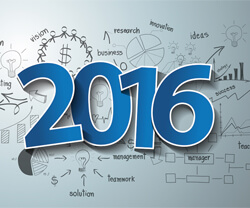 Over 36% of mobile subscribers use mobile devices to read emails. Make sure your mails are configured properly and there are no display issues on these smaller screens.
80% of internet users own a smartphone. And this number is only going to keep increasing, which is why mobile marketing strategy is vital.
Apps account for 89% of mobile media time, with the other 11% spent on mobile. Providing users with an easier mobile experience keeps them around.
83% of mobile users say that a seamless experience across all devices is very important. Now that we're more connected than before, a consistent strategy across all platforms can be highly effective.
48% of consumers start mobile research with a search engine. Google places high importance on being mobile friendly, which will only increase with mobile usage. How your content appears on mobile will have a huge impact on your search performance.
68% of companies have integrated mobile marketing into their overall marketing strategy. Mobile marketing is shown to be profitable; to ignore it is a sure way to get left behind.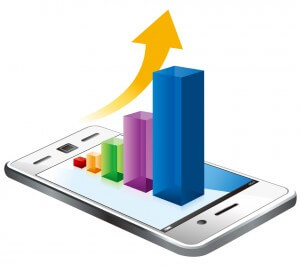 By 2019 75% of all digital ad spending will be mobile advertising. Desktop advertising will soon be considered old school, it's important to stay up to date with trends.
57% of users say they won't recommend a business with a poorly designed mobile site. Which shows web design is no longer just about looks, but rather user experience and functionality.
88% of consumers who search for a local business on mobile call or go to that business within 24 hours. First impressions count for a lot on mobile, having a great mobile site makes their decision easier.
91% of mobile users say access to content is very important. Making your mobile site easy to access and navigate is imperative.
It's no longer a case of whether mobile marketing is important, it's pretty clear it's becoming more important than desktop marketing. It's now a question of using these statistics to understand consumer behaviour on these devices and how best to meet their preferences.
Sources:
(https://www.informz.com/resources/library/2014-association-email-marketing-benchmark-report )
(https://www.smartinsights.com/mobile-marketing/mobile-marketing-analytics/mobile-marketing-statistics )
(https://www.socialmediatoday.com/marketing/8-mobile-marketing-stats-help-you-plan-2016#sthash.9aAleP8F.dpuf)
(https://www.hubspot.com/marketing-statistics)
(https://www.salesforce.com/blog/2015/01/2015-state-of-marketing.html)
(https://marketingland.com/report-u-s-companies-send-emails-global-average-1-47-million-sent-per-month-114180)
(https://cmsreport.com/articles/the-5-mobile-marketing-mistakes-infographic-14849)
(https://nectafy.com/mobile-marketing-trends-mash-up)