Conversational commerce is providing brands around the globe with better ways to connect with their clients. Research analysis show that it is not products or prices that have the biggest impact on conversion but, rather the positive customer experiences a brand delivers.
What exactly is Conversational Commerce?
The phrase 'conversational commerce' is certainly not new, but it is definitely a hot topic among brand leaders. It has become much harder to ignore recently, stirring the business waters with surprising success.
Conversational commerce is the concept of enabling consumers to shop and communicate via messaging channels, voice, and chat. It is the union between messaging apps and commerce and unleashes the potential of conversation to sell products and services.
Brands can implement conversational commerce using technology like chatbots, social messaging or voice assistants – or a mix. Consumers can get customer support, ask questions, get personalized recommendations, read reviews, and click to purchase all from within messaging apps.
The key to Conversational Commerce is allowing customers to contact you via their favourite messaging channel and – crucially – complete the path-to-purchase in that same channel.
The number one priority for organizations in 2022 across customer experience and analytics topics is Customer Experience.
~ 2022 Gartner CSS Priorities Poll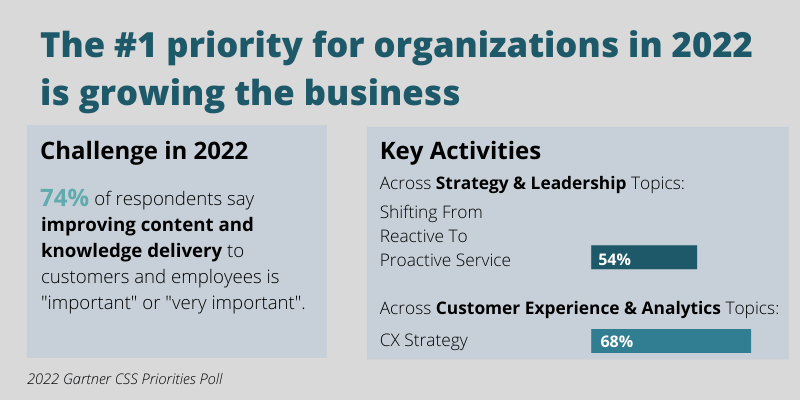 Benefits of Conversational Commerce
Conversational commerce offers a range of benefits for those wanting to offer their customers a superior customer experience. It streamlines the online experience and reduces customer service response times.
Build customer loyalty
Loyal customers appreciate a personalise experience, and making your customers feel special will make them choose to do business with you, over your competitors.
Upselling and cross-selling opportunities
Just like a store assistant would in your local retail store, conversational commerce provides an opportunity to offer customers various buying options. Recommend premium products or promote current offers and deals – and drive up your average order value.
Gather feedback
Gathering feedback from your customers during conversations is more valuable than the conventional web forms. By asking customers about their opinion in the moment, you increase the probability of getting their feedback and learn more about their needs.
Reduce cart abandonment
Up to 70% of shopping carts are abandoned, and no business likes that! While many consumers treat the shopping cart as their personal wish list, this still represents a significant amount of lost sales and revenue. However, with intelligent bots, retailers can create opportunities to convert customers.
In Summary
Modern businesses require adaptable, powerful tools to service the changing needs of customers and the business landscape. Conversational commerce is the sweet spot where messaging apps connect with business, and it provides a variety of benefits. Companies can offer their customers a superior experience without having to massively increase staff or budgets.